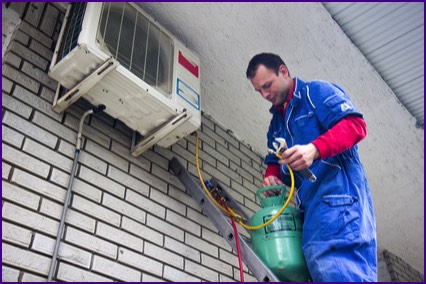 Is your air conditioner faulty?

Faulty parts in your air conditioning can lead to expensive repairs if they are not dealt with quickly. We provide an experienced air conditioning repair service that won't let you down.


Our air conditioning repairs include:
Electrical PCB control and thermostat faults

Replacement pollen filters

Replacement of damaged pipework

Refrigerant leaks and recharging

Leaking condensate pumps

Replacement fan motors

Heat exchanger cleaning

Accidental damage
We perform maintenance and repairs on almost all air conditioning units including Whirlpool, Fujitsu, Toshiba and Dakin
Not sure if there is an issue?
We can do a thorough check of all of your air conditioning units and diagnose any faults quickly with a minimal amount of disruption, then provide you with a detailed breakdown of what we have found and the best possible repairs solutions we can offer you.